RECORDING, PUBLISHING & MANAGEMENT
THE MARKETING
Accumulating millions of plays on a weekly basis is no easy feat, and Ostereo achieves this by providing unparalleled reach to broadcast, radio, streaming platforms and social media. We make data-backed decisions, leaving our artists the time to make amazing music.
THE ARTISTS
Ostereo takes a human approach to its artists, breaking the mould set by traditional industry with regular accounting, transparency and pragmatism. Our vast, international network of marketers, producers, writers and engineers is always at our artists' fingertips, and ready to invest in their talent and creative freedom.
OUR TALENT
Without this, we wouldn't be where we are today. Ostereo's roster is made up of so many different styles, we find talent in every genre – see for yourself below!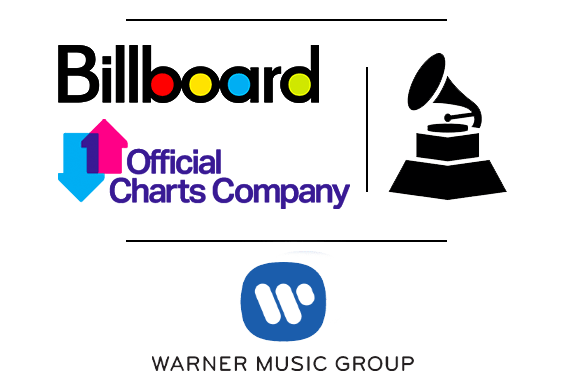 The Development
Ostereo's unique strategy merges traditional label techniques with data analytics to provide valuable insight and establish where to invest in our creative talent. By utilising our pioneering industry expertise we deliver world-class campaigns.
The Insight
Using analytics means we understand audiences, how to build new fanbases, predict spending patterns, inspire influencers, increase plays, views and engagement.
From the tech, to the conventional
Combining technology with our  music industry expertise and tried-and-tested label methods continues to find the right recipe for success. This, in turn, empowers our artists and provides an effective platform by which to grow a sustainable career and ensure longevity.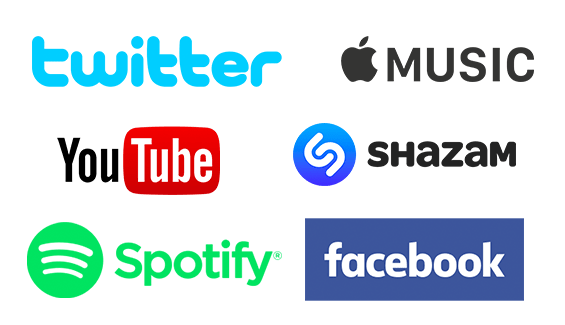 From our accounting wizards to our music marketeers, each member of the Ostereo team plays an integral role in ensuring the smooth running of all releases and overall success for all our artists. Ostereo's core team of music and media professionals deliver continuous, co-ordinated campaigns with on the ground teams throughout America, Europe, South America & Asia. This approach gives us the flexibility of an independent and the capability of a major.
One of Asia's biggest artists – J.Fla is a multi-talented writer/vocalist hailing from Seoul, Korea. J.Fla's passion for music is evident, drawing inspiration from acts like ABBA, The Beatles, Corinne Bailey Rae, Ed Sheeran and Amy Winehouse.
Dripping with atmosphere, tragedy, feeling and intellect, Mysie is East London's latest alt-electro-pop export – 2019 saw the release of Mysie's distinctive debut EP, and her album is dropping later in the year – watch this space!
Harrison – the world renowned DJ, creating and empowering energetic audiences across shows and festivals all across the globe. With collaborations with Knife Party, Hardwell and Melody Thornton in the bag an album to come 2020 is looking bright for the DJ.
Victoria rose to fame after appearing in the fourth season of X Factor Bulgaria, where she reached the final 5. Her distinctive voice and style position her as one of the most promising new music acts in Bulgaria.
One of Argentina's best loved singers – Ostereo are thrilled to bring one of the most beautiful voices in Latin America to a global audience. An ex-Disney star and social media sensation, Lionel's effervescent personality is prominent in his music.
A  rising star celebrated by country legends – Madilyn's debut EP and Album achieved phenomenal success in the US, and Ostereo is excited to be a part of Madilyn's next chapter as she brings her beautiful voice to a global audience.
Swedish born and Colorado raised Anton began posting covers on his YouTube channel of his favourite songs, using only his phone and a piano. His unique, soulful voice paired with his incredible talent for his instrument led him to rapidly gain a big online following.
An android with tight production chops – This talented producer is ready to fill dance floors all over the world with his unique brand of commercial house and electronic pop. Word to the wise – don't mention his mask…
When the worlds of rock and pop intertwine – Brazilian-born Violet is an incredibly talented multi-instrumentalist, writer and producers. Following her graduation from a songwriting degree in London, Violet is keen to develop her ever-growing fanbase.
Nebraska born and bred Molly is a singer, songwriter and force to be reckoned with. Getting her start on TikTok, where her singing videos gained her millions of views and likes. Molly's voice is a power house and her talent truly speaks for itself.
Her sound, her movement, her playful style; there's no mistaking Caitlin for a traditional violinist – Expect to see Caitilin working on a range of exciting projects across the electronic music spectrum over the coming year.
The 80s revival won't know what's hit it – Mikko has been taking listeners by storm with her 80s-flavoured remixes and characteristic sound. After successful collaborations with Brierley, Mikko is busy working hard on her original music to ride the synthwaves.
It was on Tik Tok that Kayce's audience fell in love with her quirky personality, and discovered her incredible voice. Kayce will soon be stepping in to the studio to record her EP, so all eyes on her.
Karim is a hugely talented contemporary classical pianist and composer from London with a fantastic following – having played at almost every major music venue in London including: The Jazz Cafe, The Forge, Ronnie Scotts and The Royal Albert Hall.
Tight production and performance chops make these three guys a must-watch whirlwind of pop rock magic – Melbourne-based brothers Adrian and Daniel Juric and their friend Nathan McCreanor bring you their unique blend of pop.